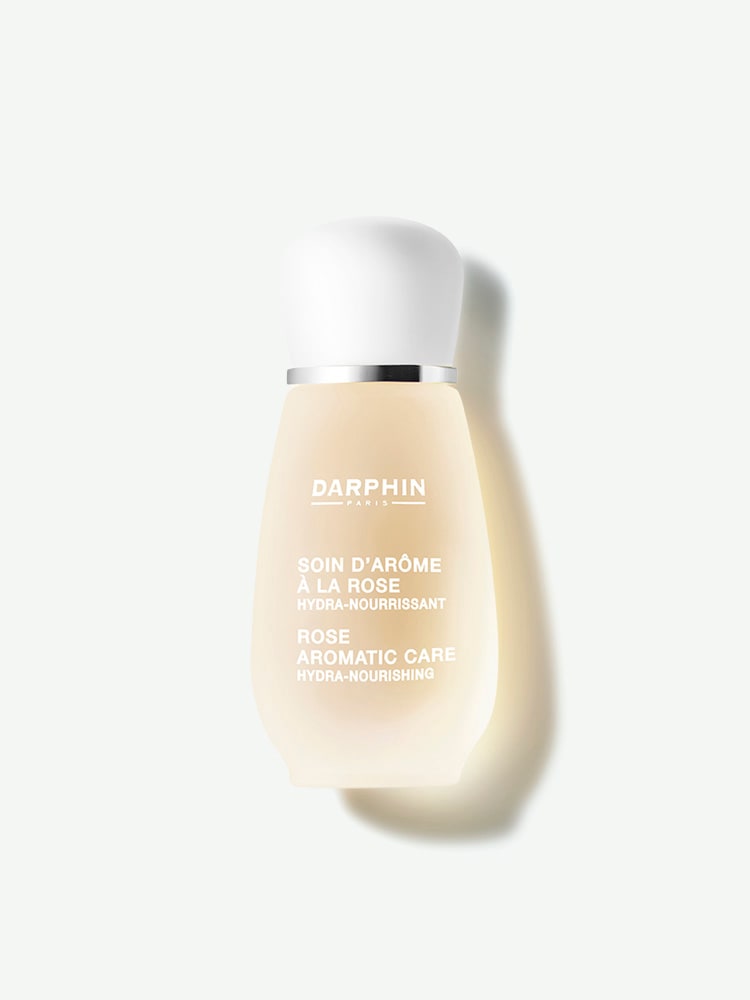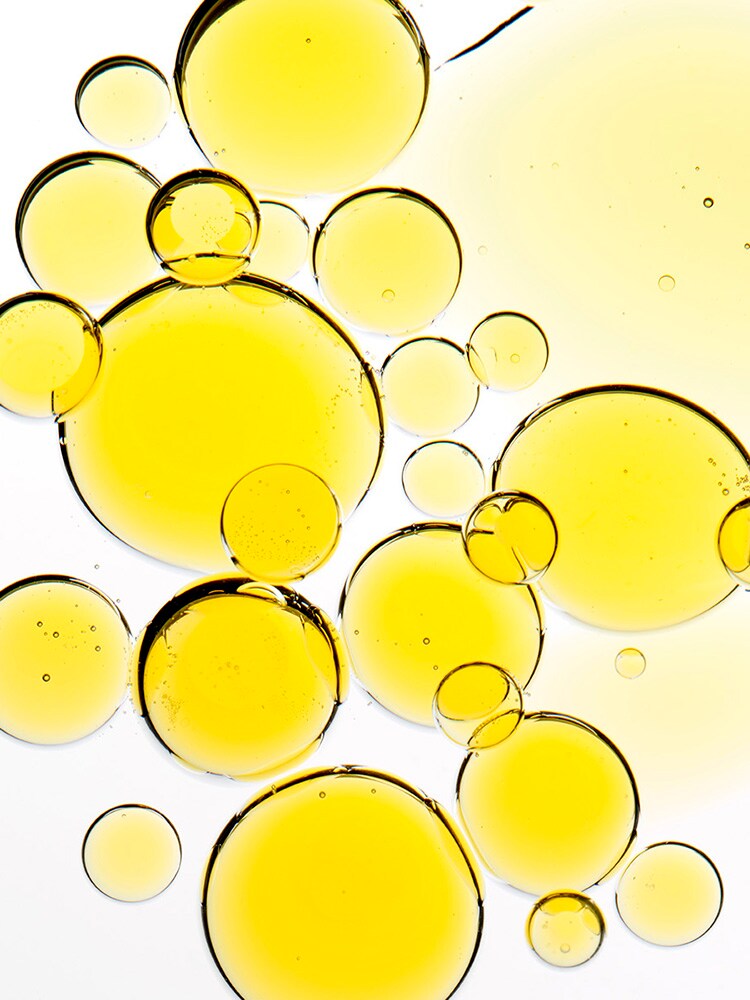 Rose Aromatic Care
Overnight hydra-nourishment with a triple rose concentrate
Description
Rose Aromatic Care harnesses the hydra-nourishing power of Rose for soft, glowing and supple skin. With a blend of Rose essential oil, absolute, flower wax and omega-rich Rosehip and Evening Primrose oils, this elixir leaves skin visibly smooth and with healthy-looking radiance. Ideal for dry skin.
Free from parabens, mineral oil, phthalates, formaldehyde.

Skincare benefits:
• Protects skin from dryness
• Relieves skin from feelings of tightness
• Protects skin from cold weather
Ideal For:
• Reducing dryness, dehydration
• Reducing dullness and loss of radiance
Usage:
At Darphin, oils are called "elixirs" and can enhance any skincare regimen.Open bottle and breathe in deeply. Apply 5 drops to face and neck in gentle circular motions from the inner to the outer part of the face.
Ingredients
Free from parabens, mineral oil, phthalates, formaldehyde
Non-comedogenic
Tried and loved by L'Institut Darphin
SESAMUMINDICUM(SESAME)SEEDOIL, HELIANTHUSANNUUS(SUNFLOWER)SEEDOIL, MACADAMIATERNIFOLIASEEDOIL, LIMNANTHESALBA(MEADOWFOAM)SEEDOIL, PRUNUSAMYGDALUSDULCIS(SWEETALMOND)OIL, JOJOBAALCOHOL, ISOPROPYLJOJOBATE, JOJOBAESTERS, OENOTHERABIENNIS(EVENINGPRIMROSE)OIL, ROSARUBIGINOSA(ROSEHIP)SEEDOIL, ROSADAMASCENA(ROSE)FLOWEROIL, ROSADAMASCENAFLOWERWAX, CAPRYLIC/CAPRICTRIGLYCERIDE, ROSACENTIFOLIAFLOWERWAX, DAUCUSCAROTASATIVA(CARROT)ROOTEXTRACT, ROSMARINUSOFFICINALIS(ROSEMARY)LEAFEXTRACT, CITRUSAURANTIUMAMARA(BITTERORANGE)FLOWEROIL, POGOSTEMONCABLIN(PATCHOULI)OIL, FERULAGALBANIFLUA(GALBANUM)RESINOIL, CYMBOPOGONNARDUS(CITRONELLA)OIL, DIPTERYXODORATASEEDEXTRACT, VACCINIUMMYRTILLUSSEEDOIL, ZEAMAYS(CORN)OIL, HYDROGENATEDVEGETABLEOIL, CANANGAODORATAFLOWEROIL, PELARGONIUMGRAVEOLENS(GERANIUM)FLOWEROIL, ROSADAMASCENAEXTRACT, SALICORNIAHERBACEAEXTRACT, TOCOPHEROL, LAVANDULASTOECHASEXTRACT, HIBISCUSABELMOSCHUSEXTRACT, COUMARIN, GERANIOL, CITRAL, CITRONELLOL, BENZYLBENZOATE, LINALOOL, FARNESOL, ILN45163.
Ideal for
Dryness, dehydration
Dullness, Loss of Radiance
Usage
In the evening, apply 5 drops to face and neck with soft, circular, upward movements or mix a few drops in palm of hand with moisturizer or mask before application
Transformative results
Protects skin from dryness
Skin feels relieved from tightness
Skin feels protected from cold weather


$75.00
DISCOVER MORE
L'INSTITUT DARPHIN ALSO RECOMMENDS
Customer Reviews
Ask & Answer