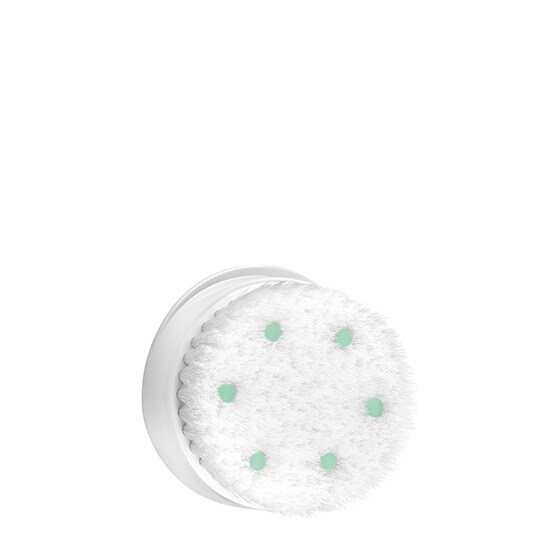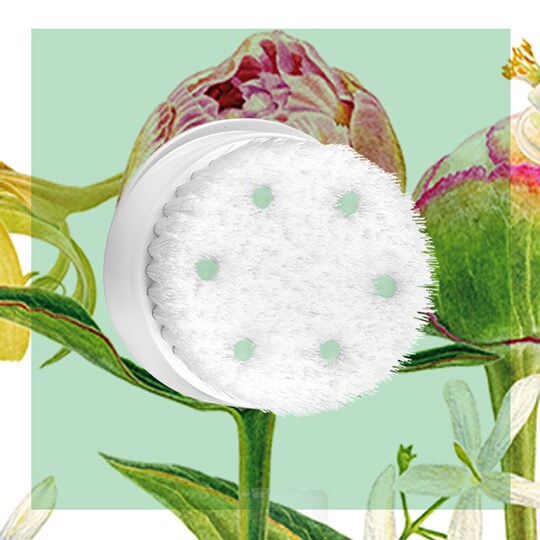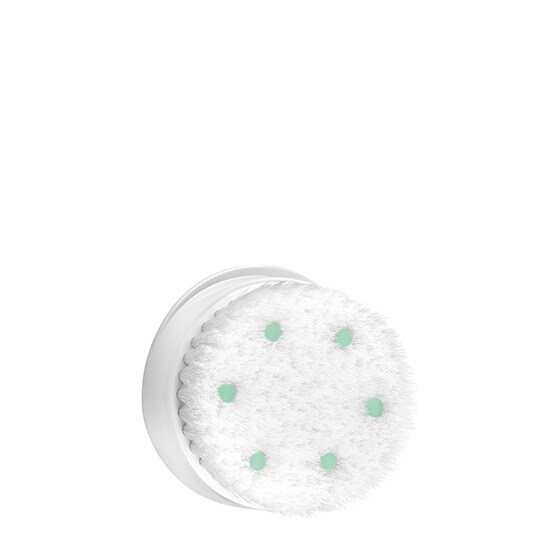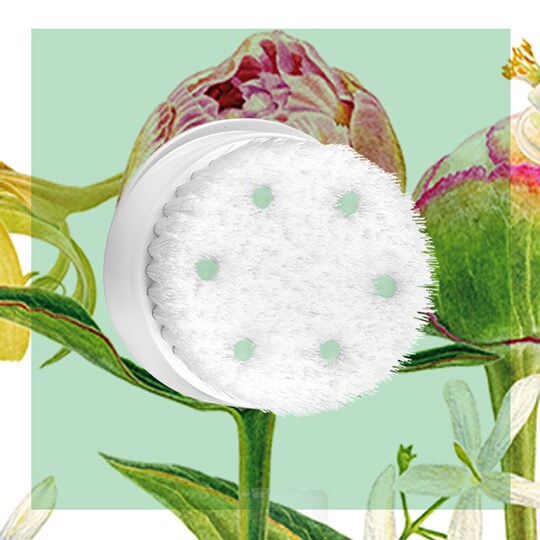 L'Institut Facial Sonic Cleansing and Massaging Expert
-Nubs designed to replicate the touch of L'Institut Darphin estheticians
-42,000 long bristles to softly sweep away impurities on skin
-Bristle ends rounded to offer a gentle glide along skin
For best results, we recommend changing the cleansing brush every 3 months.
Transformative Results*
Provides detoxifying and gentle deep cleansing, more effective than hand-washing alone. Helps eliminate pollution, which accelerates aging and skin sensitivity.
Boosts microcirculation and skin's natural exfoliation process that slows as you age to reveal a youthful, rejuvenated glow
Purifies and tightens the appearance of pores and reduces excess oil for a clean, healthy appearance
Ideal For
Eliminates pollution
Promote the natural process of flushing out toxins within muscles.
Boosting microcirculation to increase blood flow and create a rejuvenated healthy glow
Usage
Apply any Darphin rinse off cleanser to the skin or directly to the Sonic Cleansing Expert brush. Turn on device and begin at the top of the cheekbone, sweeping back and forth along cheekbone, repeat on the other side. Then, glide along chin and jawline, up along the nose and all areas of forehead. Finish by sweeping down and up along the neck. Apply the appropriate Darphin moisturizer to your face, neck and décolleté. Place a pearl size amount of the same moisturizer onto the Sonic Massage Expert attachment. Turn on device and begin on one side of the face, massaging up and down along nasolabial fold and cheek area. Glide around chin and lip area and continue the same pattern on the opposite side of the face. Gently sweep along forehead, across eye brows from temple to temple up to the hairline. Finish the massage by gliding up and down along neck to underneath chin and gently back and forth along décolleté area. Please know that your device will automatically shut off after 30 seconds. To restart, simply press the button again.
DISCOVER MORE
L'INSTITUT DARPHIN ALSO RECOMMENDS
Customer Reviews
Ask & Answer