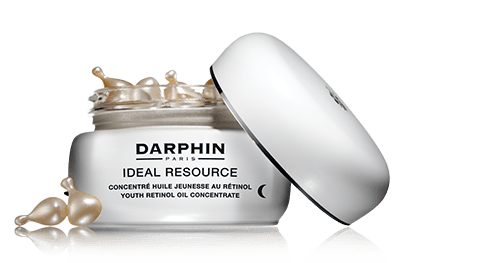 Botanical-infused retinol for youthful face and eyes
Air-tight opaque capsules deliver concentrated Retinol for plump and radiant skin
Introducing your new
best-kept secret
Night Time Booster for Face and Eyes
Skin Renewing Retinol, a derivative of vitamin A, combined with Nourishing Botanical Oils
98% of ingredients from natural origin
60 capsules for a 2-month treatment
Transformative Results Over time
Formula Purity
Without Parabens
Without Phthalates
Without Mineral Oil
Without Formaldehyde
A UNIQUE, PROTECTIVE ENCAPSULATION TO PRESERVE RETINOL'S POTENCY
Retinol needs to be protected from light and air to preserve its integrity and stability against oxidative degradation.
Encapsulated in opaque, air-tight capsules, Darphin Youth Retinol Oil Concentrate delivers potent youth-activating Retinol.
Shop Now
Retinol can make the skin sensitive to sunlight,
sunscreen should be used while using Retinol
THE PERFECT YOUTH-ACTIVATING BALANCE FOR FACE AND EYES
98% of ingredients from natural origin
Skin renewing retinol
Speeds up cellular turnover and rejuvenates the look of skin.
Nourishing Botanical Oils
Nourishing Botanical Oils with Sesame Oil, Macadamia Oil, Argan Oil and Nourishing Jojoba oil that instantly moisturize and plump skin, creating a supple look and feel, and help combat dryness traditionally seen with Retinol products.
MIX YOUTH RETINOL OIL CONCENTRATE WITH YOUR FAVORITE DARPHIN MOISTURIZER
Night time is the best time to apply retinol as it assists the skin during its natural repair and regeneration mode, which include the making of new collagen.
Shop Now
APPLY WITH THE ANTI-AGING KINESIO MASSAGE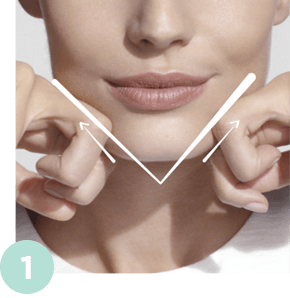 Slimming
Movement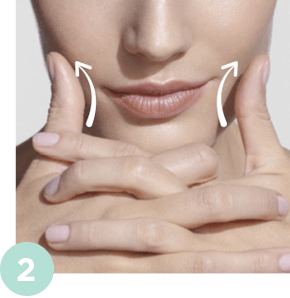 Lifting
Movement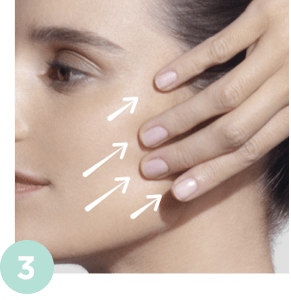 Modeling
Movement
IDEAL RESOURCE SKINCARE COLLECTION YOUNGER-LOOKING SKIN WITH THE POWER OF BOTANICAL
Younger Looking Skin in just 1 week with skin reviving Centella Asiatica

Our gift to you
Free limited edition mirror*
*
with the purchase of Ideal Resource Youth Retinol Oil Concentrate. Use code YOUTH.